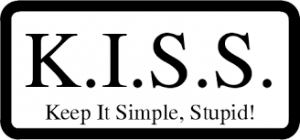 Well most of you know that somedays I can surf alot of pages and view a lot of ads that are out there and I want to tell you something that I learned the hard way.  Here is my view on K.I.S.S and for all that don't know what that stands for – Keep It Simple Stupid and no I didn't come up with this as I don't like calling someone Stupid – my version would have been Keep It Simple Sweetheart – altho I look back on some of the mistakes that I did over the years and guess sometimes stupid just does fit.
Ten years ago when I first got online, I soon realized that there were some things that I was going to have to learn or have lot of money in my budget and that was designing splash pages.   Well since the latter was not there at the time, I started looking around learning how to make my own pages.
Am I a designer??? NOOOOOOOOOOOOO  Do I like to play around with making something different than the norm?  Yesssssssss   Because of the later, I started experimenting with different programs and ohhhhh it was like turning a kid loose with a new toy.
So let me tell you some of the BIG mistakes that I made and why I want you all to learn to K.I.S.S.  One of the first things is finding out there is a whole world of fonts out there and ahhhhhhhh so pretty – but guess what even tho they are fancy and cute – you only have a short amount of time for a person to read what you want them to read.
If they can't read your fancy font – you might just lost a referral or even a sell.  K.I.S.S. Yea, I said the same thing but it's soooooooo cute but I quickly learned that cute didn't get me results.  So I found a plain, simple font and started using that and wow that sure made a difference in the clicks on my ads then.
Well I know you have seen pages with all the bells and whistles – flashing light, bright colors, and yea I did the same thing.  My thinking at the time was that the flashing was going to catch someone eye more that just K.I.S.S. – well I was wrong.  What wound up happening was that people were leaving the page faster because it hurt their eye and even had some told me it gave them headaches.
When I heard this I was shocked as I just thought I was making my page stand out  – keep this in mind on your banners and splash pages that blinking can give bother some people and they won't even look at your page no matter how many hours you put into making it.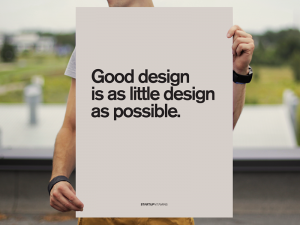 Now I'm not saying that you should just design a plain black and white splash – what I am saying is that you don't have to go overboard on the designing.   What I learned is that when you put too much into how fancy you can make your page sometimes your actual message you were trying to convey gets lost.
So the next time that you feel like being creative – go to Google and look up some of the well known businesses and click on images for that business.  Remember, it's the message that you want people to know – not how fancy your page is.  One more thing to keep in mind is the loading time for your page – with faster timers these days – another reason to K.I.S.S.