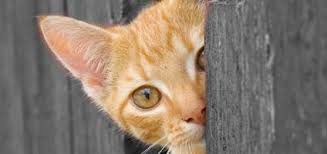 Come on In - You have Found the
Puurrrrrfect Place to Add Your Sites.
Zaney Clicks is a manual traffic exchange where the owner cares about
her members and works very hard to make sure that you get your sites
seen.
Zaney Clicks is part of Magical Jewels Internet Marketing Group



Feel free to look around and let me know anything that I can do to help you
that is what I am here for. If you need to contact me - you can send me a ticket
through support or you can Skype me @ nancyradlinger and leave me a message.
I personally answer all my emails and Skype messages - look forward to
connecting with you.
Why Zaney Clicks
Zaney Clicks is FREE to join
Zaney Clicks is Proven
Zaney Clicks Delivers Traffic
Zaney Clicks is for Promoholics
Zaney Clicks has Daily Promos
Zaney Clicks has Text Ad Hunt for 2500 Zubees
Zaney Clicks has Treasured Hunt for $5.00
Zaney Clicks has Prizebox
Zaney Clicks has Icon Collection
Zaney Clicks has Stickers & Badges
Zaney Clicks has XP Points
Zaney Clicks has Slot Machine Jackpot
Zaney Clicks Rewards Members for Promoting
Zaney Clicks is a Viral Traffic Game Site
Zaney Clicks has Pageview Slots
Zaney Clicks has Pic a Block Game
Zaney Clicks is a Magical Journey Diamond Site
Zaney Clicks has entered the Zubee Zone
Zaney Clicks has Other Games to Keep Viewers Alert
Need more reasons to join - they are on the inside

Zaney Clicks REALLY WORKS
It's the cats meow purrrrfect