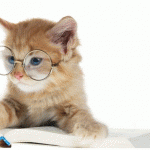 WOW WTG all you hunters – this was totally amazing and I can't believe all the bucks that you bagged.  You sure kept Kaye and I up to our necks in support tickets.
We figured this would be a Krazy-Zaney promo but just didn't realize that would come at the end sorting for the grand prizes but hey we did it woooooooooohoooooooooo
Drum Roll – The Grand Prize will is Meredith (Breezy) Bilski and she has won $10.00 directly to her PayPal account – WTG Bree – now this gal knew how to bag bucks lololol
Second Place was $5.00 and goes to Darran O'Neil – WTG Darran – you sure bagged your fair share also – this also goes directly to your PayPal account.
The next set of prizes were 5 winners of $1.00 and the winners are Susan Shropshire, Linda Huggins, Barbara Walker, Dwight Kinkel and Caroline Sabourin and also paid directly to your PayPal accounts.
The other 15 prizes will be given at each site and here are the winners at Zaney Clicks
Rafael Pestana  winner of 500 credits
Alex Sandi Sasmita winner of 500 credits
Judith Barnett winner of 500 credits
Stephanie Geneau winner of 500 credits
Terri Sinclai winner of 500 credits
Anette Hultman winner of 500 banners impressions
Yewfoong winner of 500 banners impressions
Gillian Bosworth winner of 500 banners impressions
Valeria Lukacs winner of 500 banners impressions
Riseup winner of 500 banners impressions
Atanas Adarski  winner of 500 text impressions
Karen Morton winner of 500 text impressions
Richard Jelinek winner of 500 text impressions
Sabrina Henry winner of 500 text impressions
Rul Fauzi  winner of 500 text impressions
Mini Grand Prize Winners at Krazy Exchange
5 winners of 500 credits
Judith Barnett
Anette Hultman
Stephanie Geneau
Richard Jelinek
Karen Morton
5 winners of 500 banners impressions
Rafael Pestana
Valeria Lukacs
Alex Sandi Sasmita
Brian Rickert
Damita Buck
5 winners of 500 text impressions
Gillian Bosworth
Terri Sinclair
Atanas Adarski
Gloria Douglas
mia fatmiati
Kaye and I both thank all of our hunters – this was an awesome promo